As the Wildcats start their season with a 2-10 game record, they prepare to dominate Tomball this Tuesday at 6:00 PM. This season, the Wildcats have struggled to get back on their feet as last year's seniors say goodbye to their team.
Despite these challenges, the Wildcats are rapidly adapting to their situation and preparing to take over district play.
Today, the Wildcats will face the notorious Tomball Cougars at home where spirits are high and players are motivated. Last matchup between Tomball Memorial and Tomball, the Wildcats lost 8-12 in a tight 4 quarters tying two and losing two. After talking to a few members of the team, they say they are more motivated than ever and that next Tuesday, the Wildcats will come out with a win.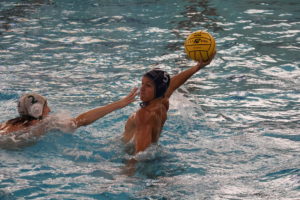 "We're putting in the work but also making sure we're having a good time and team building," senior Brayden Altman said. With an impressive stat line of 10 goals, 11 assists, and 12 steals, Altman is sticking to the basics and making sure he and the team are able to work together and dominate today against the Cougars.
"Being on the team for three years now, I've been able to have more of a leadership driven role which allows me to connect with the team, but in general, everyone is putting in the work and we feel confident when working together," senior Austin Lopez said. Lopez is not only leading in points, assists, and steals for his team, but he is also leading the team for a successful district season.
Come out to the Nat tonight as the Wildcats go on a Cougar hunt. "We know we can win, so we are very focused and confident," senior Wesley Henckel said.